Wortham's Cullen TheateR
The Wortham's Cullen Theater has been home to Mercury's Downtown Series since 2006. Part of Downtown's Theater District, the two-block Gus S. Wortham Theater Center is one of five performing arts complexes in a seventeen-block area. Spend some time before the show walking along the beautiful Buffalo Bayou or grab some eats at the many wonderful restaurants nearby.
WHERE IS WILL CALL?
Available 90 minutes before the concert begins in the Box Office Lobby (south of Prairie St). Our ticket windows are marked "Mercury" and usually are those closest to the Prairie entrance.
 
Seating
Seating begins about 30 minutes prior to the concert.
Accessibility
Wheelchair seating and assisted-listening devices are available. The Wortham is wheelchair accessible via the Prairie Street entrances as well as via the underground tunnel from parking. Passenger drop off is available on Prairie Street and handicap parking is available in the underground parking garage on the orange level near the Wortham tunnel.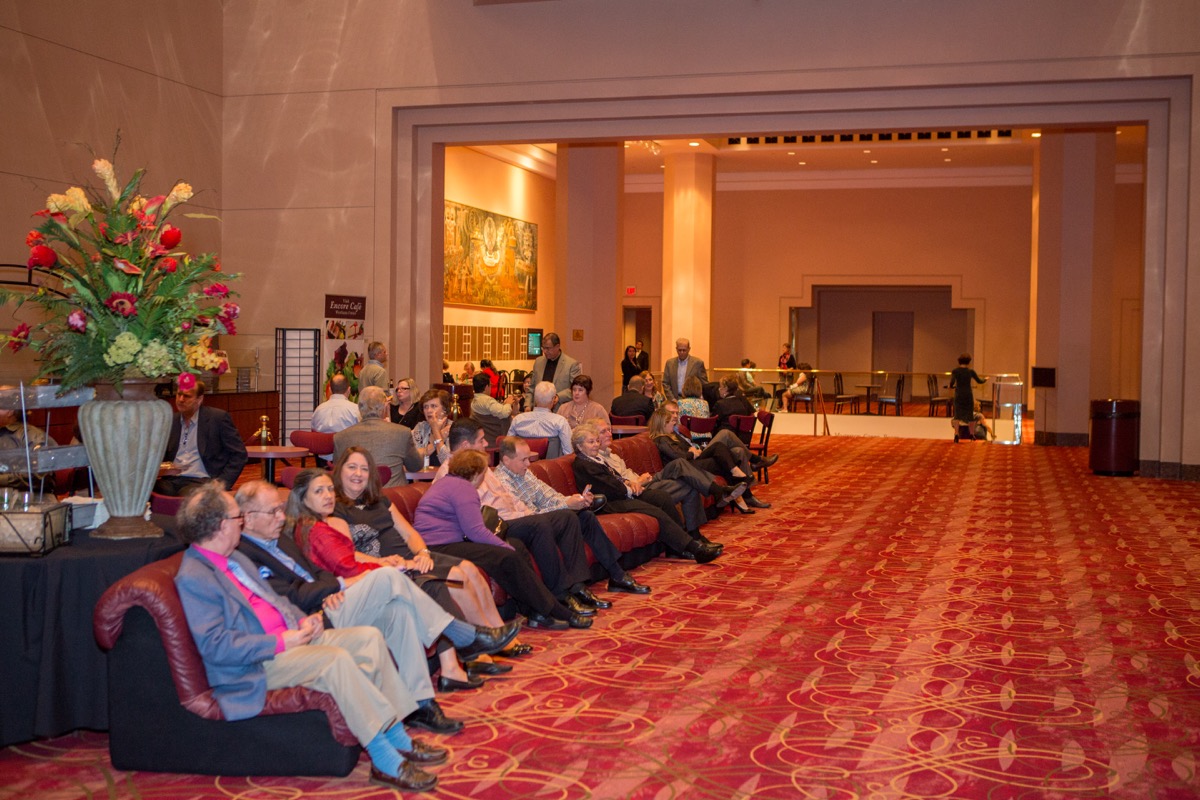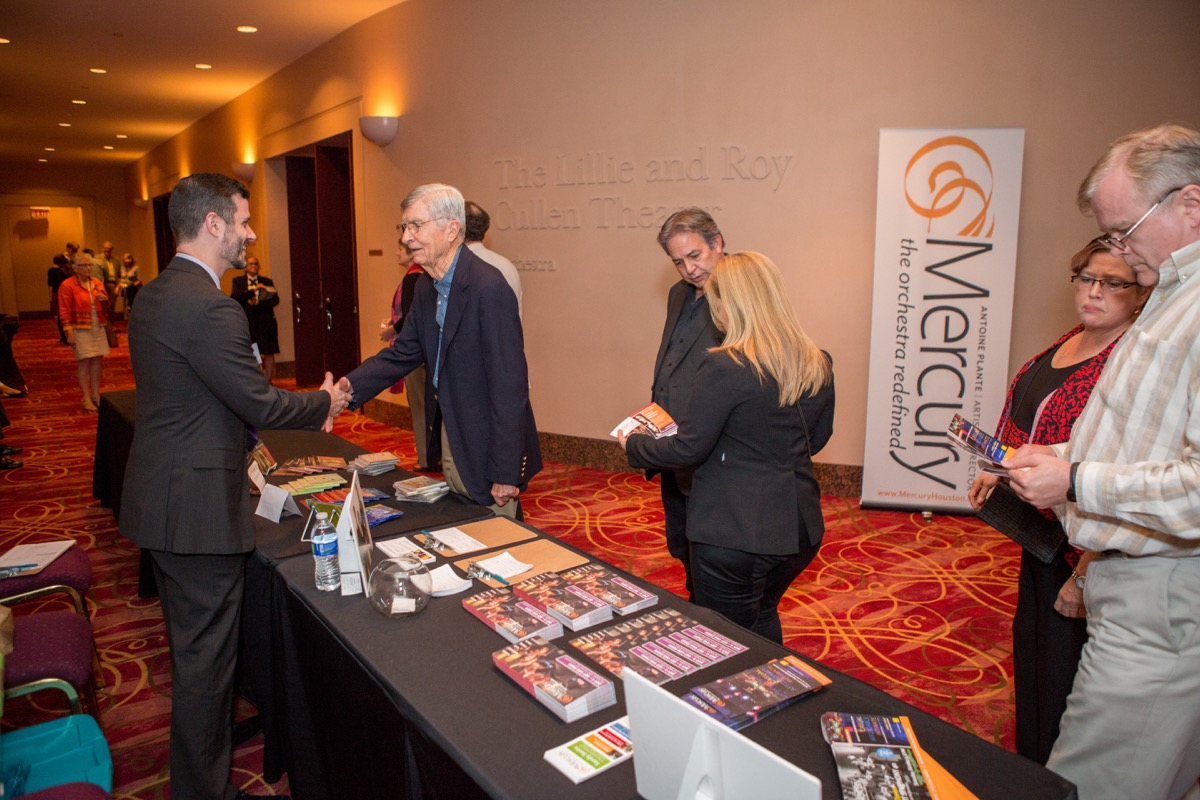 HOW TO GET HERE
From I-45 North Freeway, heading southbound: Take the McKinney exit (left exit, #47C) and go north on Bagby St. to Texas Ave.

From I-45 Gulf Freeway, heading northbound: Take Houston Ave/Memorial Dr exit, follow ramp towards Memorial Dr and go east on Memorial Dr (towards Rusk). Go north on Bagby St. to Texas Ave.

From I-10 West: Take exit to San Jacinto St./Main St. (right exit, #769B) and stay to right until Main St. Go south on Main St. then west at Prairie St.
From I-10 East: Take exit to Smith St./Downtown Destinations (right exit, #769A) and head south on Smith St. At Prairie St. go right for underground parking.

Public Transit
The Wortham Center is about 5 blocks west of the Preston Street stop on the Red Line MetroRail and 3 blocks north of the Theatre District/Capitol stop on the Green/Purple Lines. Many bus routes also serve the theater.

For more information see: www.ridemetro.org
 
Parking
There are many options for parking downtown, but please allow plenty of time to find parking. The Theatre District often hosts several large events a night, sometimes adding 15-30 minutes to your expected arrival time.
Theater District Underground Parking: Entrances between Bagby and Smith on Texas Ave. or Prairie St. $10, cash or credit.
Alley Theater Parking Garage: Entrances between Prairie and Texas on Smith or Louisiana. $10, credit only.
Old Post Office Parking Lot: On Franklin between Louisiana and Bagby. $5, cash or credit.
Valet Parking is available for Patron Society members.